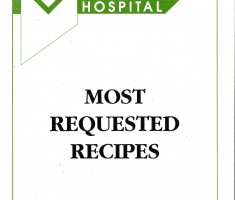 The Diamond Valley Community Hospital was established in 1942 in Grimshaw Street Greensborough. Prior to the hospital, health services had been limited.  There had been a baby health centre in operation since 1932, which had been very popular with residents from the surrounding areas and as far away as Research.
Previously, there was a small midwifery hospital, Genista, which was situated adjacent to the DVCH site.  When Genista closed, there was no hospital in the area prior to DVCH opening. The establishment of DVCH was brought about by a group of local identities, including Dr E Cordner, A.K. Lines,  J.L. Ryan,  A.H. Ryan, A.H. Price, J.C. Jessop and A Iredale.
Initially the hospital had seven beds, two nursing sisters, one milking cow and one hundred community subscribers. As well as providing midwifery services, the hospital also went on to provide a range of other acute health care facilities.
In the hospital's first year of operation, 159 births were recorded there. In its most popular years, during the late nineties, up to 500 births per year were taking place at the hospital.
Sadly, due to financial circumstances, the hospital closed in 2000. The building remains, and provides a host of other care services, including Grace Villa Aged Services.
A board with associated inscribed names is located in "The barn" at Ellis Cottage, Diamond Creek which is managed by Nillumbik Historical Society.